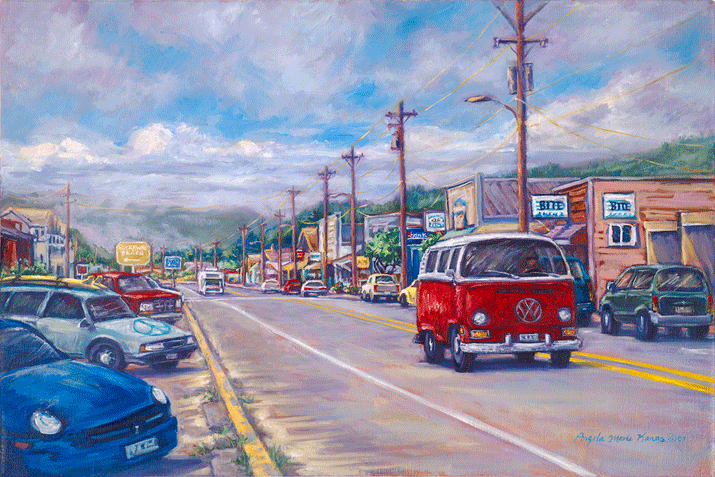 16" x 24" image, 22" x 30 " framed
Oil on linen

This is the town of Rockaway Beach, Oregon looking north on U.S. Hwy. 101.
The quaint old buildings still border this long stretch of main road
and are a reflection of a trendy destination in the fifties.
I stood near the soft drifts of sand that were swept against the parking strip
and took dozens of pictures just waiting for the right vehicles to come a long.
Back at my studio when it came time to develop and stage my composition,
I decided the VW bus was perfect. I changed the color from green to red
and put myself in the driver's seat. I had a van exactly like this in the early seventies.
Oh how liberating it is to have an artistic license!


All Contents Copyright © 2005-2015 Angela Marie Kanas
Site maintenance by FoleyCreekDesign