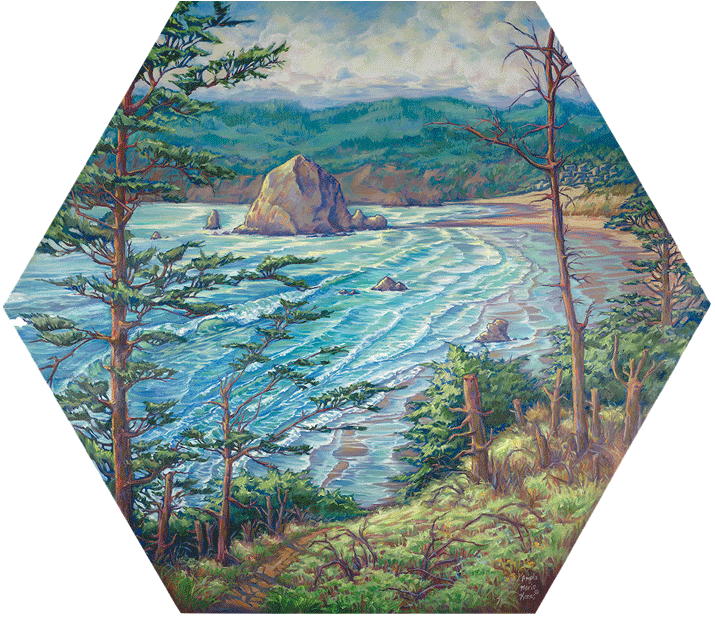 48" x 41 1/1" image, 1 1/2" Gallery Wrap
Oil on canvas

This painting is a view of Haystack Rock in Cannon Beach,
and the stunning north Oregon coastline.
I was standing just slightly off highway 101 looking north on a crisp fall day.
I could not resist the interesting hexagon canvas which suited the drama of this composition.
I felt this unique shape helped me to encompass the entire memory of the scene,
and make a more striking presentation to draw the viewer into the picture.
I painted the 1 1/2" gallery wrap hexagon with a deep green accent
to take the place of a standard frame, which makes the piece stand on it's own.


All Contents Copyright © 2005-2015 Angela Marie Kanas
Site maintenance by FoleyCreekDesign