Archives/Commissions
Here's a glimpse at some archive and commissioned oil paintings
by Angela Marie Kanas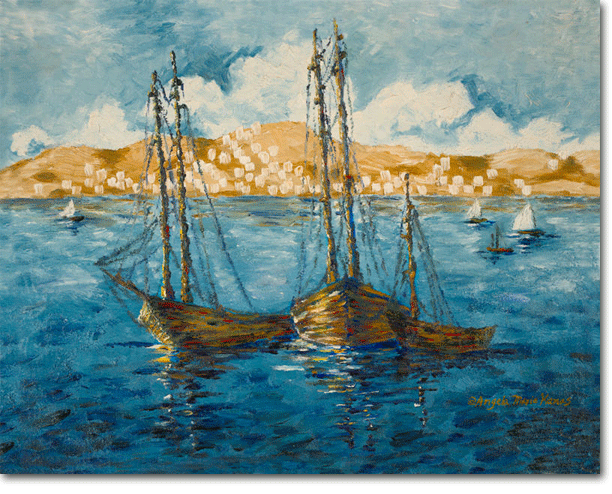 Mykonos, my first oil painting
20" x 26"
Oil on window shade
This is my first oil painting created in 1965 at the age of 15.
I was inspired during a summer trip with my mother to visit Greece, our family's homeland.
When we returned home to Portland, I organized a studio in my parent's basement.
I used oil paint on a canvas window shade that my father proudly prepared for me.
This piece is still holding up with a few minor cracks and puckers. It hangs in my home today with the original frame purchased at Meier & Franks department store in down town Portland where they had a wonderful art section. I used to take the bus after school and shop for art supplies there. My father had given me carte blanche to buy whatever my studio needed.

---

Mama's Red Shoes
1994 China Plate contract
Oil on linen





Hot Summer Day
1994 China Plate contract
Oil on linen




Breakfast For Two
1994 China Plate contract
Oil on linen




Best Friends
1994 China Plate contract
Oil on linen



Danielle and Toby
1994 China Plate contract
Oil on linen






The Lady Bug
1994 China Plate contract
Oil on linen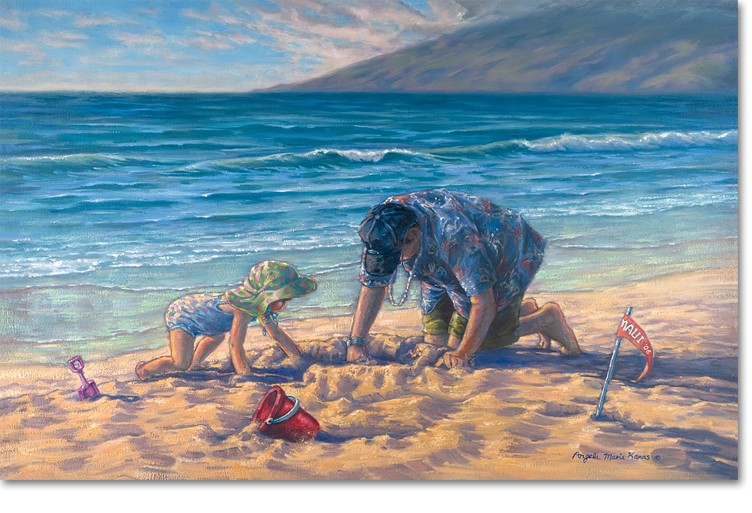 Maui '06
26" x 40"
Oil on canvas
Commission painting 2013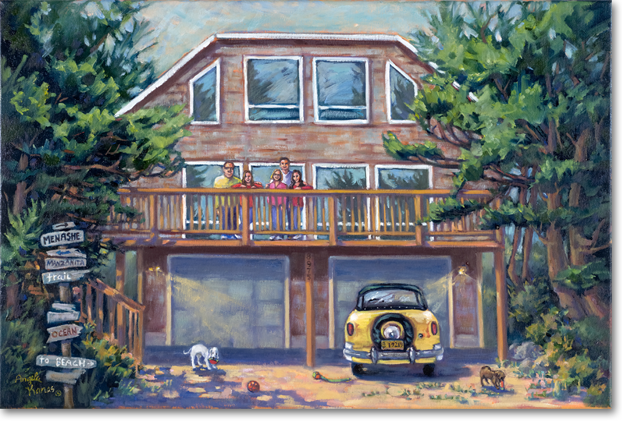 8975 Crest View Lane, Manzanita OR
16" x 24"
Oil on linen
Commission painting 2013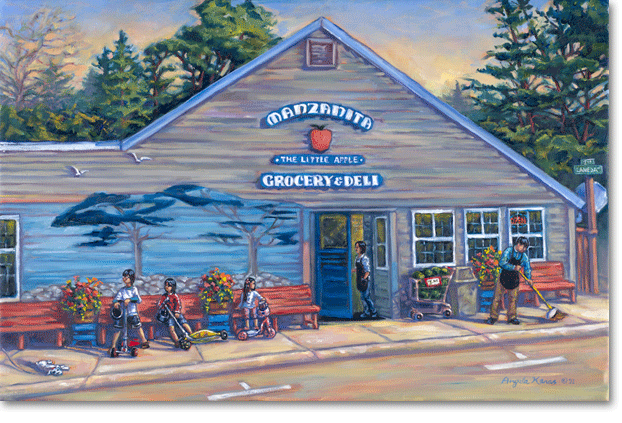 The Little Apple
16" x 24"
Oil on linen
Commission painting 2011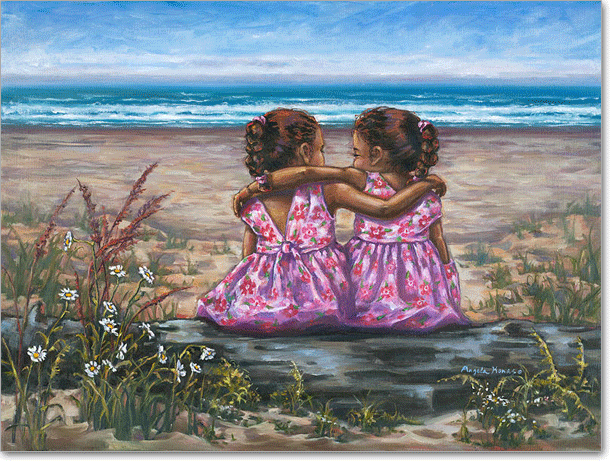 Sisters
18" x 24"
Oil on linen
Commission painting 2010