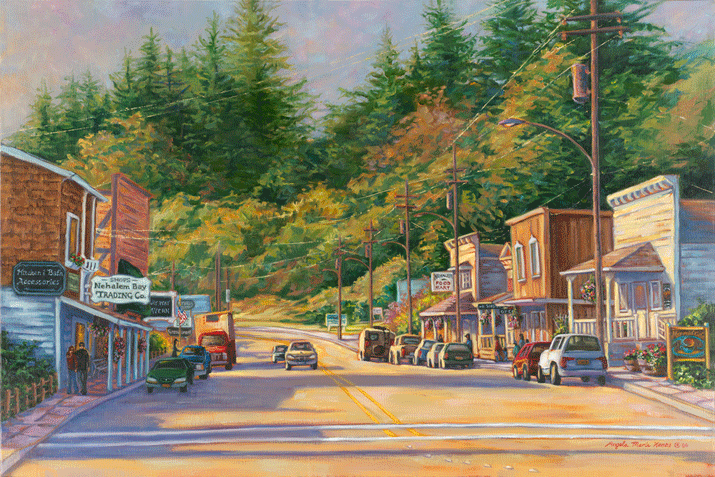 24" x 36" image, 34" x 46 " framed
Oil on linen
Includes a custom deluxe 3" classic European style mahogany molding,
1 1/2" cream linen liner with a 1/2" gold lip.

---
This is an early morning '90's view of Nehalem, Oregon looking south on Hwy. 101.
My reference photo was taken prior to the flood of '96, and before the buildings were raised up.
Nehalem is one of three small village towns located on the
north Oregon Coast, nestled just several miles apart.
This road follows the Nehalem River and leads over the bridge to Wheeler, on the Nehalem bay.
Some of the signs and storefronts may have changed today,
however the character of the buildings remain with the same old west charm.
Those who travel Highway 101 will always remember Nehalem with it's
brightly colored bountiful flower baskets that still trim the walkways of this picturesque town.


All Contents Copyright © 2005-2015 Angela Marie Kanas
Site maintenance by FoleyCreekDesign