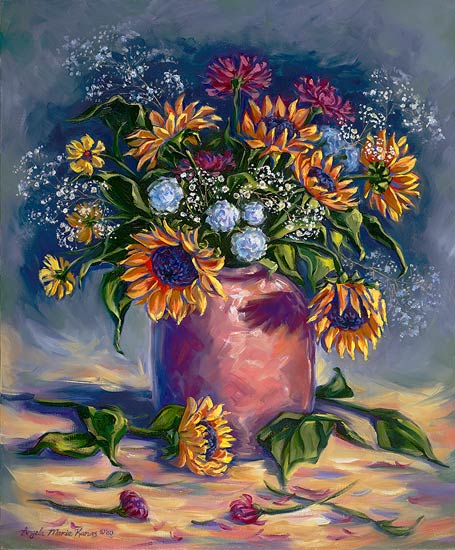 20" x 24" image, 26" x 30" framed
Oil on linen
Includes a 3" European style gold leaf wood frame.
---
I was teaching privately in my Portland home when 'Sunflower Bouquet' was created from a still life.
I love the bold intense colors of sunflowers
and the fact that they hold up the best for still life studies.
The heavy textures in the petals made this composition come to life.
I thought it was worthy of the ornate gold frame,
which is substantial and finishes it with traditional importance.


All Contents Copyright © 2005-2015 Angela Marie Kanas
Site maintenance by FoleyCreekDesign