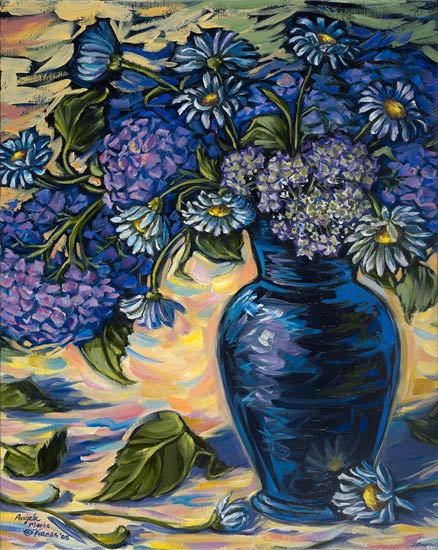 16" x 20" image, 20 3/4" x 24 3/4" framed
Oil on linen
Includes a custom 1" wide, 1 1/2" deep charcoal wood frame with a 2 1/2" vanilla linen liner.
---
Oh, how I love to paint flowers when they are in bloom around the neighborhood!
I picked the daisies from my neighbors yard and used my favorite violet blue hydrangeas.
I like the striking bold statement it makes, especially with the dark frame and contrasting bright liner.
I call it my VanGogh!


All Contents Copyright © 2005-2015 Angela Marie Kanas
Site maintenance by FoleyCreekDesign