Talking Story, After The Show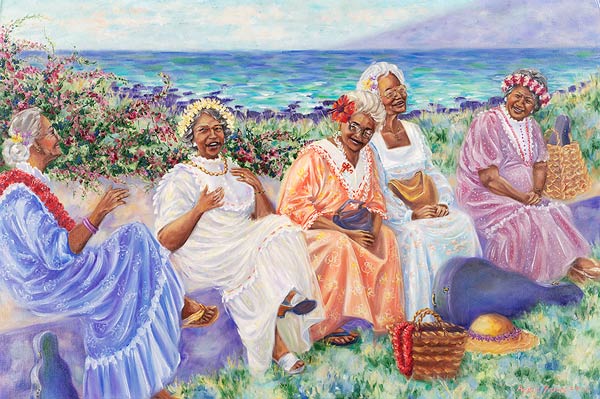 26" x 40" image, 36" x 50" framed
Oil on linen
Price includes deluxe custom Hawaiian koa wood frame;
3" wide, 2" deep, 1/2" koa lip and hand wrapped 2" silk liner.

---
When we lived on Maui, I often drove to Wailuku to see the Maui senior citizens group
perform at the old Kahului shopping mall on Fridays.
One time, after the show, I was lucky enough to capture the aunties "talking story"
in the height of laughter. When I recreated the scene, I replaced the mall background
with the view from my lanai in Maalaea Bay, and a bit of my own imagination.
I wonder what they were talking about?


All Contents Copyright © 2005-2015 Angela Marie Kanas
Site maintenance by FoleyCreekDesign