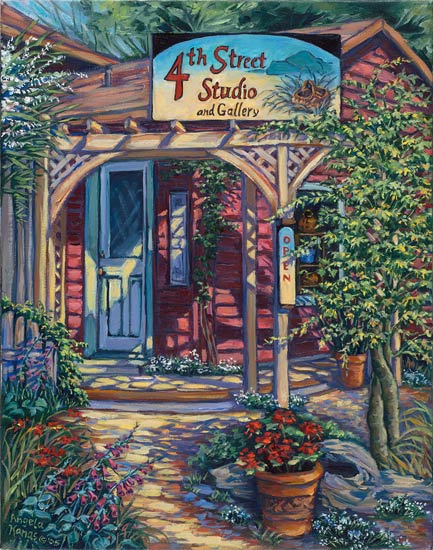 This is my cousin's place in Manzanita, owner and weaver Kathleen Kanas.
I could not resist the temptation to paint the walkway entrance,
as she always keeps her yard interesting  with native plants and vines.  
For a treat,  stop in to see her original hand woven baskets, 
and works by other talented Northwest artists, in a unique studio setting.

4th Street Studio and Gallery represents Angela Kanas
located in Manzanita on the North Oregon coast.